Christmas Holiday Voyage & Inaugural NZ Cruises 2021/2022 – Island Escape Cruises
New Zealand Cruises - Book With Peace of Mind
Island Escape Cruises are excited to announce details of our new 8 night Christmas Holiday Voyage. We have introduced lower prices and amended our payment terms for our inaugural New Zealand cruises, that depart in December 2021 and January 2022.
Christmas Holiday Voyage 
We are very excited to share details of our new Christmas Holiday Voyage from Auckland to Nelson departing 19 December 2021. Imagine spending the lead up to Christmas relaxing with a glass of wine at some of New Zealand's oldest wineries. Christmas day to be one of enjoyment, the great outdoors, luxury and over-indulging. The opportunity to discover the stunning Abel Tasman National Park and walk some of the Abel Tasman Coast Track, returning to the comfort of the brand new Island Escape at the end of a fulfilling day. These are just some of the highlights on this stunning voyage.   

Prices for the 8 night Christmas Holiday Voyage start from NZD8950 per person* 
Remember, there are only 17 luxury suites available on this one time voyage and and this will sell out fast.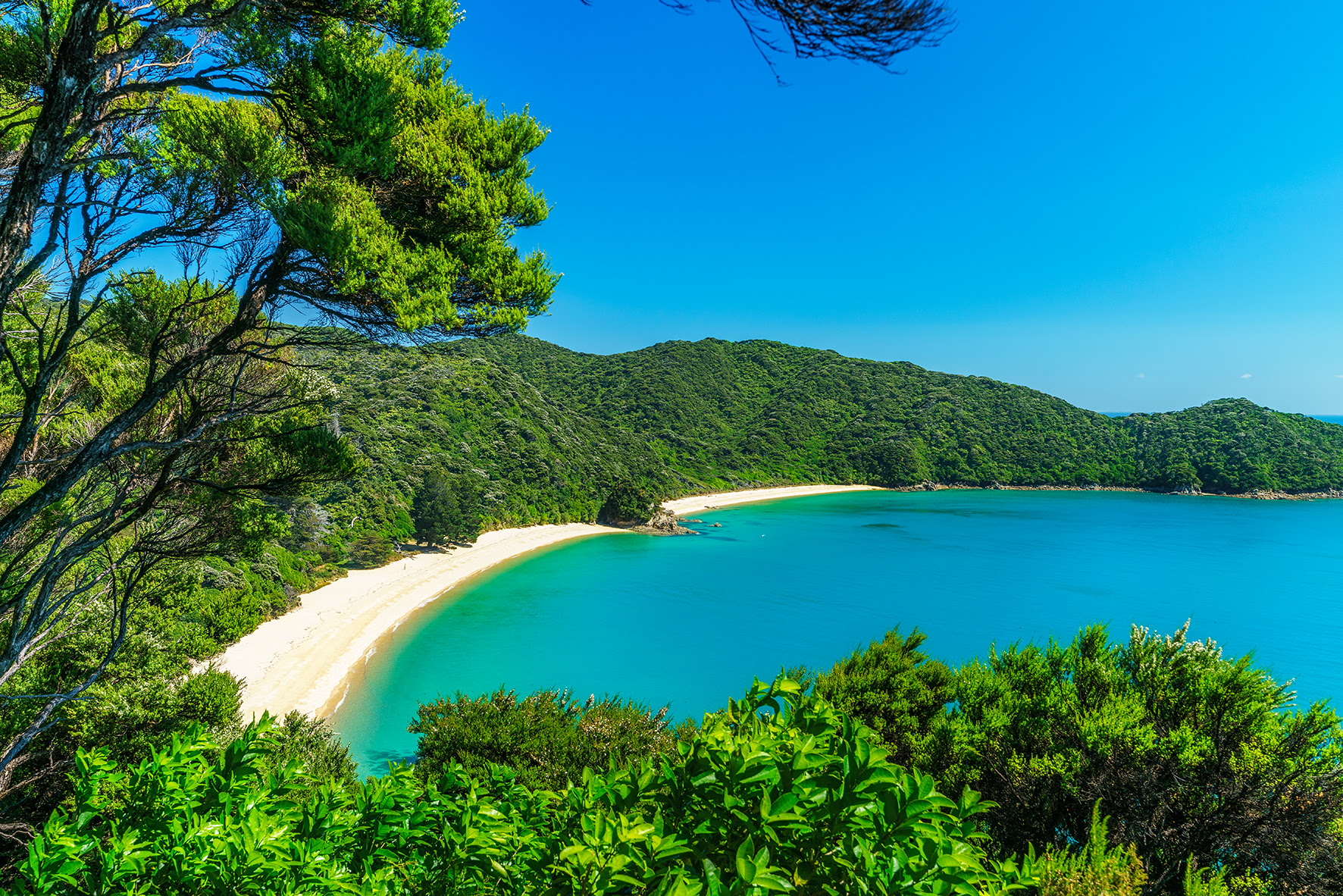 Bay of Islands
These are 7 night summertime voyages from Auckland to the Bay of Islands. You'll discover uninhabited sanctuary islands, watch dolphins at play, visit fascinating historic places and enjoy superb cuisine, served with endless sea views. You will discover perfect beaches, untouched native forests and fabulous walks. In terms of New Zealand's history this region is the birthplace of our nation. Departures in December 2021. Prices from NZD6950 per person*
Northern Fiordland 
These are incredible voyages through the New Zealand Fiordland National Park. With like-minded travellers, we share a world class scenery seldom visited that will often take your breath away. All the while enjoying fine gourmet dinners under the stars, the discovery of stunning beauty while paddling a kayak on the fiords, wander unexplored foreshores or simply relax on deck enjoying cocktails as you take in these outstanding world heritage site surroundings inside Fiordland. Departures January to March 2022. Prices from NZD8950 per person*
Southern Fiordland 
The Southern Fiords offer a selection of some of the worlds' most stunning scenery. Their history envelopes greats like Captain James Cook and his crew who have left behind remarkable landmarks for us to follow on our cruising through this amazing seascape. Our ship was designed for these waters and the crew will explain in detail the wonders of this Fiordland National Park. Venture ashore to explore places where few have explored before you, while returning afterwards to the comfort and luxury of your ship, Island Escape. Departures January to March 2022. Prices from NZD9950 per person*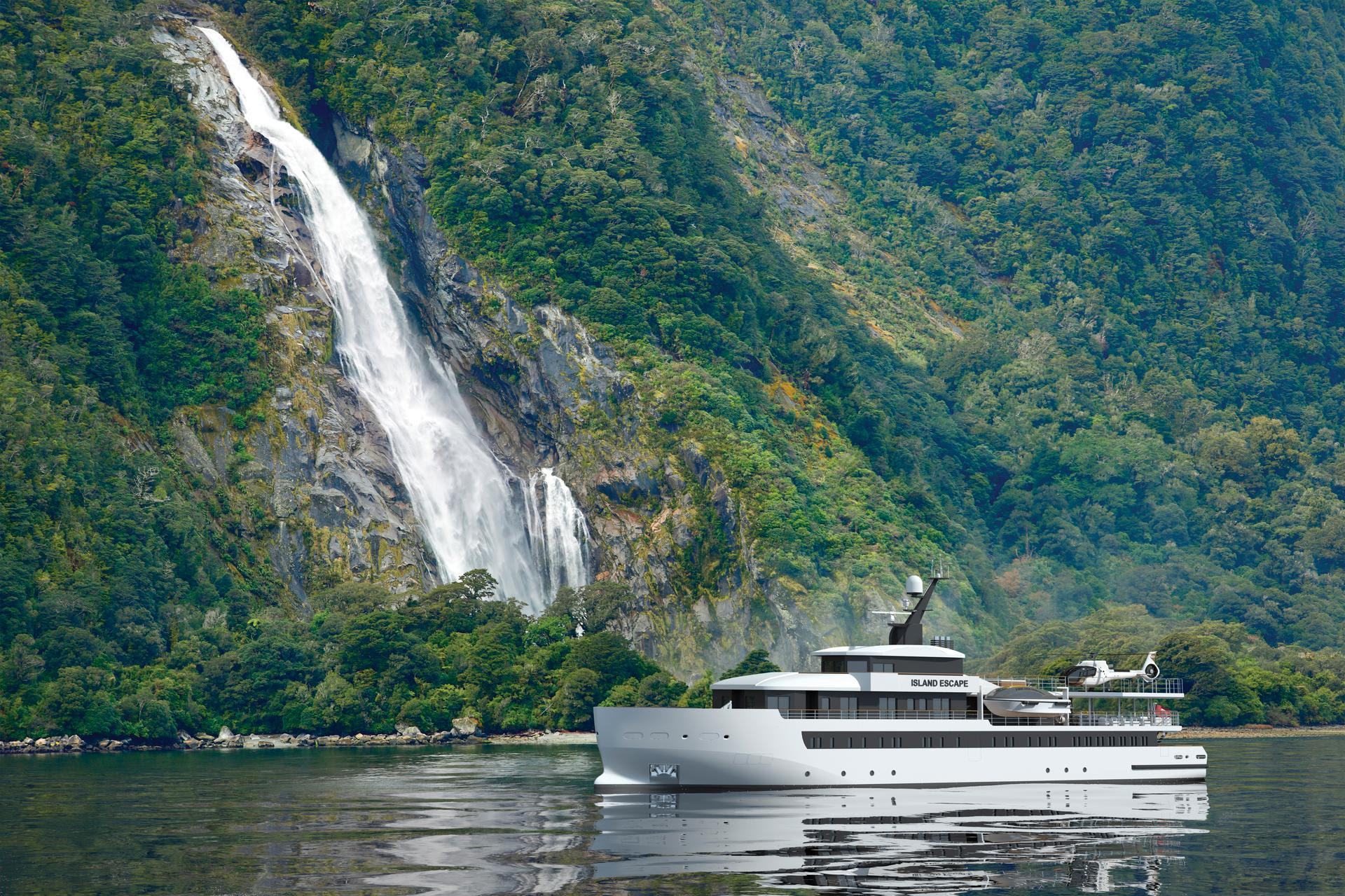 Fiordland and Stewart Island 
Join Island Escape Cruises on this voyage taking you to the most remote and untouched part of the Fiordland World Heritage park. Enjoy the view of the steep majestic fjords carved out by glaciers over thousands of years as we slowly make our way into the very bottom of them. Watch the waterfalls cascading from the mountains and into the fiords and the lively wildlife both in the air and under water. We visit Stewart Island (Rakiura) another undiscovered tourist destination. It´s densely forested hills, many beautiful bays and golden beaches creates picturesque landscape. Stewart Island is a haven for brown kiwi which outnumber the humans on the island and are active day and night. Blue penguins and the rare yellow-eyed penguins waddle among the rocks. Departures February and March 2022. Prices from NZD9950 per person*
Payment terms  Taking into consideration the current climate, we have amended our payment terms for voyages departing in December 2021 and January 2022. These new rules apply to the Bay of Islands, the Christmas Holiday Voyage and two of each Northern and Southern Fiordland voyages. The deposit amount has been reduced to 10% with the balance of payment due 21 days prior to departure. To take advantage of these new terms these can only be booked via our office. Please use the enquire link at the bottom of this newsletter, email or phone us. 
Island Escape Cruises Assurance 
We understand that there is continued uncertainty due to Covid-19, as restrictions can impact future travel and confidence of our guests. Here at Island Escape Cruises, the health, safety, and well-being of both guests and crew is our top priority. On board our yacht, we have implemented health procedures to ensure that we operate safely and responsibly.  

Book with Peace of Mind
Cancel due to Covid-19 and receive a Future Cruise Credit of monies paid, valid for 18 months from original booked sailing date (see below applicable circumstances)Future Cruise Credit: Island Escape Cruises will offer customers a Future Cruise Credit of monies paid, valid for 18 months from original booked sailing date. Full details found in our T&C.
* Prices are per person in New Zealand dollars based on a twin share Ocean Suite.Northern and Southern Fiordland voyage prices are based on January departures only.
(Post expires at 11:59pm on Thursday March 31st, 2022)